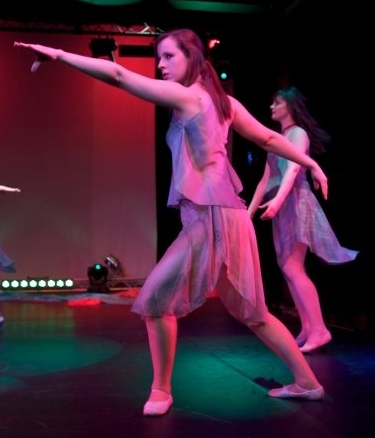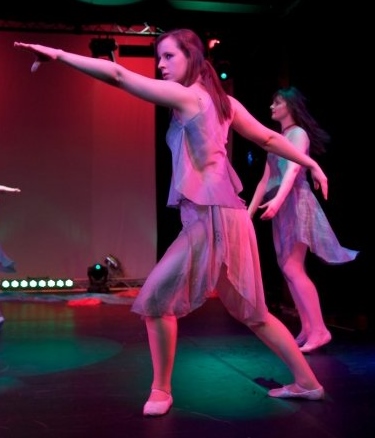 This week's profile is of Grace, who runs Little Prince Billy–a dance and lifestyle blog. Check it out–and learn more about her below!
When did you start doing ballet as an adult?

On my 18th Birthday (I'm now 24).
Did you ever take lessons as a kid?

Yes, when I was very little for about 6 months. I was a little chick in the school's performance of The Wizard of Oz…!!
Why did you decide to take ballet as an adult?

Reaching my 18th birthday, I felt old. It was all very dramatic…! I was someone I felt I should be, not the person I wanted to be. I set myself resolutions, and the first of these was to learn what I'd always dreamed of – how to dance.
Where do you take classes?

Usually at Pineapple Studios in London, as it's all drop-in so I can make it work around a full-time job.
What is your favorite part about ballet?

The discipline – there are no short cuts, you just have to work really hard. And if you want it enough, you can be successful. It's a great lesson for other areas of life!
What is your least favorite part?

The injuries! I was very sadly injured about 8 months ago, and I've still not yet been fit enough to return to ballet. Gosh do I miss it!
Who/What is your ballet inspiration?

Darcey Bussell – my mum took me to see her dance at The Royal Opera House, London when I was very little and I was completely mesmerised. I met her many years later, and she was lovely!
What motivates you to keep dancing?

The fact that I'm in love with it! That and a drive to be the best I can be. I feel happiest when I'm in class, it's a feeling like nothing else.
Do you take any other dance classes?

Yes – Commercial Jazz and Technique classes. I also do Contemporary when I have the time too.
What are your hobbies outside of ballet?

I love to write, and run a London Lifestyle and Dance blog – www.littleprincebilly.wordpress.com. I love to bake (when I've got an audience) and have recently perfected Cookie Monster cupcakes.
What advice would you like to give to those who want to start ballet or have just started?

Don't worry about what anyone else is doing – everyone had to start somewhere, and just focus on your own process. It is never too late to start ballet, and it will be tough, but oh so worth it!
__________________________________________________