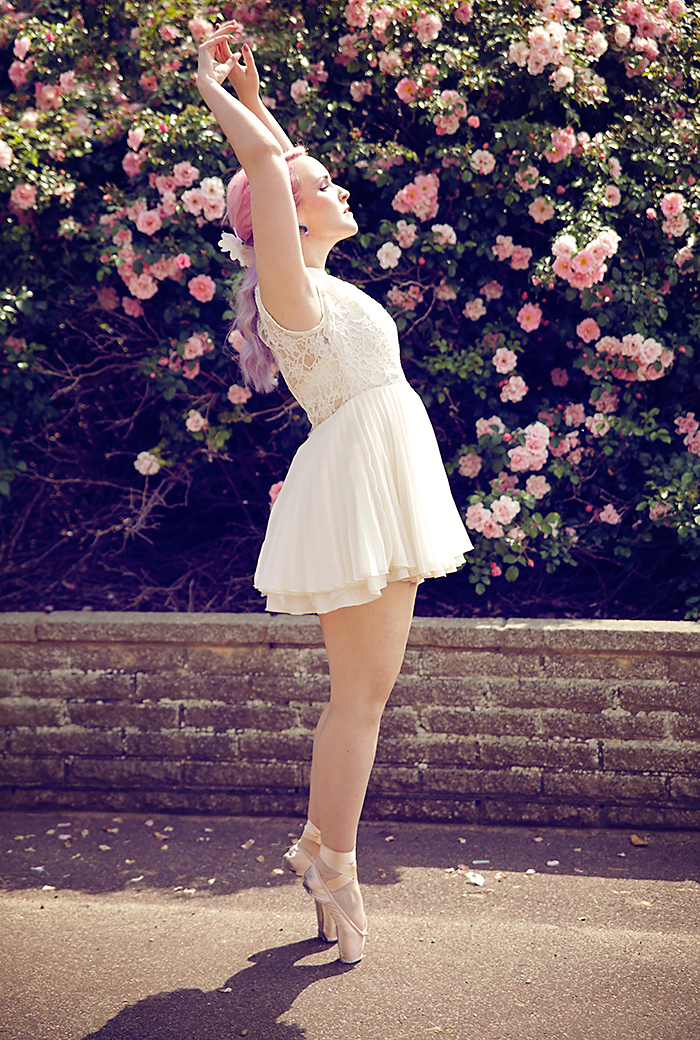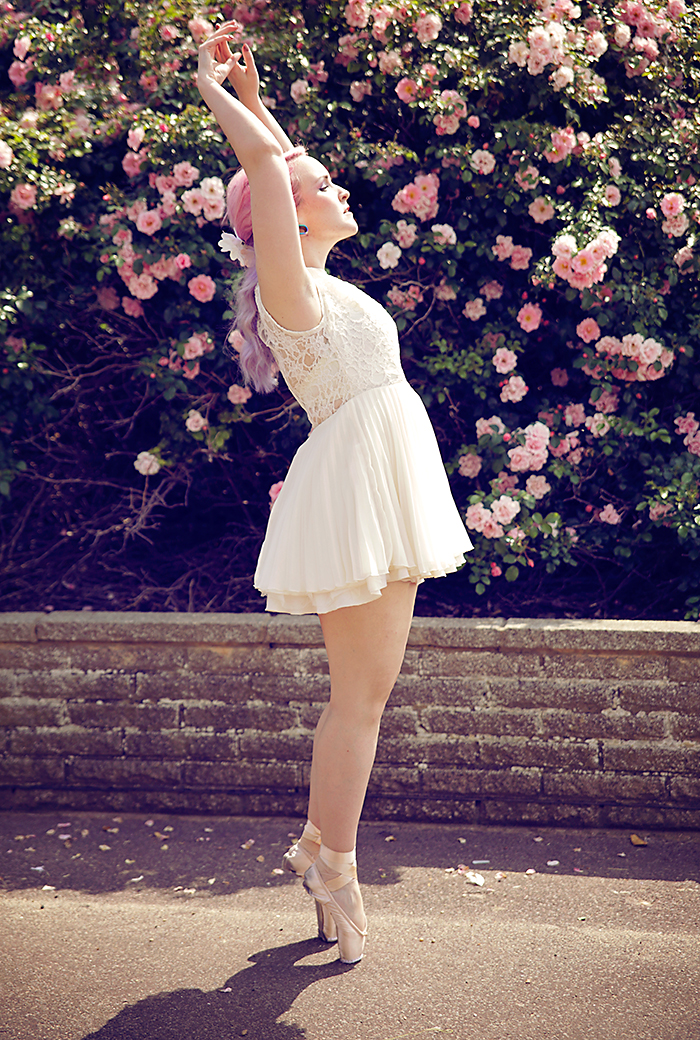 Check out this great profile of Leanne Jessica, who runs http://www.straighttothepointe.net:
When did you start doing ballet as an adult?
I started doing ballet when I was 21.
Did you ever take lessons as a kid?
Sadly I didn't take ballet as a child but I always wanted to. I did jazz and modern ISTD instead. I did so much as a child that I couldn't do ballet aswell. When I grew up I thought it was impossible for adults to start. Thank goodness I found an adult class!
Why did you decide to take ballet as an adult?
I decided to take ballet up because I was doing dancing in night clubs (nothing seedy by the way!) and also burlesque. I always wanted to do a performance incorperating ballet. I never realised adults could start ballet but after doing some research I realised they could! I also wanted to do ballet for fitness reasons and also for good escapism and relaxation.
Where do you take classes?
I take classes at a dance school in Basildon in Essex. I also sometimes take various classes in London.
What is your favorite part about ballet?
All of it! But of course I adore pointe and seeing my progress.
What is your least favorite part?
I'm not very keen on arabesques or attitudes.
Who/What is your ballet inspiration?
My ballet inspiration comes from many things… Such as fellow adult students, ballerinas, dancers I see on the internet and youtube, and also just looking back on yourself and seeing how far you have come is an inspiration in itself!
What motivates you to keep dancing?
I don't need motivating 😀 but what makes me excited for it is knowing the escapism and relaxation you achieve from it and knowing that each day is different… Although we all have days where our balance is off or we feel we can't achieve something… But hey ballet isn't ment to be easy 😉
Do you take any other dance classes?
Not anymore. Ballet is my main focus!
What are your hobbies outside of ballet?
I love to do pilates. I also enjoy ballet pilates which is called ballates 🙂 I also love to see my friends, vintage, shopping, running my mobile pointe shoe fitting business and helping dancers get the right pointe shoes, running my blog and YouTube channel, photography, modeling, eating out, the beach, travel, all sorts of things 🙂
What advice would you like to give to those who want to start ballet or have just started?
To believe in yourself and go for it! Don't be shy or put off by the other dancers around you. Everyone starts somewhere. It's also handy to film your classes sometimes, because you can then track your progression. Also, remember your limits… Don't push yourself too hard to the point of injury!
Anything else you'd like to add?
Yes! If any dancers reading this would like a thorough pointe shoe fitting with me please get in touch. I'm based in Essex and London in England but I can travel too.
Connect with Leanne:
YouTube channel: www.youtube.com/straighttothepointe
Facebook: www.facebook.com/tothepointefitting
Twitter: www.twitter.com/pointeballetuk
Instagram: www.instagram.com/straighttothepointeballet
__________________________________________________