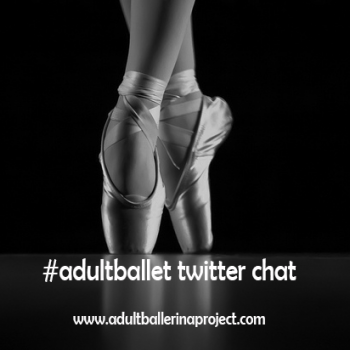 We're looking forward to restarting the #adultballet twitter chats we held a while back. Chats typically last an hour, and typically the hosts ask about 6 questions that everyone and anyone is welcome to answer!
And if you want to suggest a question that should be asked during the chat, add it here:
We can't wait to talk everything relating to #adultballet on Twitter!
(P.S. If you're interested in co-hosting this chat, or another one, get in touch at aballerinaproject@gmail.com!)
Top oimage modified from Flickr User Kryziz Bonny with Creative Commons Permissions