The Royal Ballet Company almost blacklisted me once.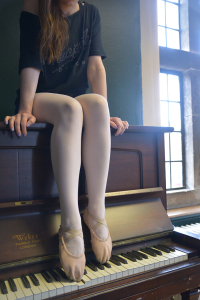 I was four years old and my long-suffering mum took me to London to see The Nutcracker, and I was more excited by hitting audience members with a plastic wand than watching the performance.
Strangely, this behaviour was not permitted; a stern usher instructed me to behave, or I would never step foot in the prestigious Royal Opera House again.
Not gonna lie, this first experience didn't allude to a life-long passion for dance.
It wasn't until I was eleven with an obsession with S Club 7 when the signs started to show. I wanted to learn every single dance move, to the point where they'd change it to S Club 8. I would be that good. I spent hours practising in my bedroom, acting nonchalant whenever my sisters knocked on the door.
But behind the privacy of four walls, I was safe. Granted, my Beanie Babies weren't an enthusiastic audience, but I never considered myself to be a 'true' dancer; one that could go to classes, perfect their turn-out and achieve the splits. That just wasn't me. And so, my secret dance love affair continued. I would record music videos from CD:UK on my 'GRACE'S TAPE – PLEASE DO NOT RECORD OVER' tape, and practice the popstar of the moment's routine.
Reaching my 18th birthday, I felt old. It was all very dramatic. I hadn't chased my dreams, taken chances, truly lived. Y'know, the usual.
I was someone I felt I should be, not the person I wanted to be. I set myself resolutions, and the first of these was to learn how to dance.
I remember my first ballet class distinctly – an intimidating group of near-professional 14 year olds in pink ballet tights and shoes with fancy ribbons. And me – a clueless teenager in some tracksuit bottoms and a pair of holey socks. It was tough and humbling. A whole new cosmos to breath in; incredible strength and technique to conquer (all whilst remembering to smile like you were in the Miss World competition).
I left the first class exhausted. But vibrant. Maybe I wouldn't be the next Darcy Bussell, maybe I looked like an idiot. But I had found my identity. Over the next few months, I tried and loved everything – modern, tap, lyrical, musical theatre, commercial.
A year later I left my hometown for University, and as all true love affairs go, things don't always run smooth. New surroundings, academic challenges and friendships took me away from dance classes.
After graduation, I found myself in London. A huge city, I was lost. Full-time work was an alien concept – that Friday Feeling, the Sunday blues… I was suddenly an adult (in the technical sense, at least), yet something was missing.
After a quick Google search, I found Pineapple Dance Studios. I was sceptical – surely they only let professionals in with a penchant for Fame?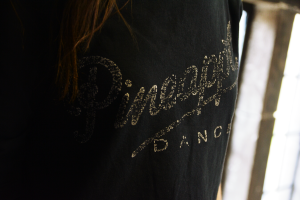 No, it turns out. You need neither experience nor leg warmers – just a passion to learn. Class after class, I fell in love all over again.
That was nearly two years ago. Pineapple now feels like my second home. Friendly faces and inspiring teachers, I can be me. Dance gives me focus, purpose, contentment. It encourages me to better myself, whilst teaching me to accept myself now.
I am still very much a beginner. It will take years to make significant progress, and of course there are thousands of dancers more skilled than I am.
But that's OK. I don't dance for other people. I dance because for me, dancing is breathing.
This post was originally published here.