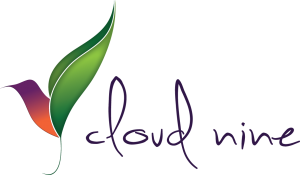 A few weeks ago, Cassandra Yasko approached me about sharing her Indiegogo Campaign about her new supplements, Cloud 9 Supplements, for dancers. As someone who is constantly trying to find supplements and vitamins that work well with my body, I decided to ask her a few questions about her future supplement line (releasing in September) made specifically for dancers:
What is your background as a dancer?
Cassandra Yasko: I began dancing as a child in a small town dance studio in Maine where I grew up. By high school I was traveling over three hours daily to dance after school in both private and group classes at the Portland School of Ballet. Afterwards I went to college out in Montana to study dance further, where I was exposed to several different aspects of dance that my mind had been sheltered from for many years (such as jazz, African, modern, performance with spoken words, and so forth). Soon after I transferred to the Joffrey Ballet School in NYC, joining the trainee program of Classical Ballet. I stayed on with the Joffrey as part of their Jazz and Contemporary program and then finished my schooling at Dean College, partnered with Alvin Ailey, where I received my associates degree in Dance Performance. Other dance experiences include summer intensives at ABT, Boston Conservatory, and Boston Ballet among others.
Where did the idea for Cloud 9 come from?
Cassandra Yasko: The idea for Cloud Nine came about when I realized many of my friends and fellow dancers weren't aware of the benefits of natural supplementation. My mother is a doctor and has a holistic healthcare practice, so ever since I was a child I was aware of the importance of proper supplementation. Through my schooling as a dancer I realized my peers didn't benefit from the same knowledge and, in fact, there was a lot of confusion about vitamins. I also struggled to find the right vitamins to support my lifestyle and the physical demands of my practice. As a result, I started mixing and matching supplements for my own needs. I founded Cloud Nine so that fellow dancers could benefit from supplements tailored to their needs and to raise awareness on the importance of proper supplementation and health throughout the dance community.
What products do you hope to offer, and how do these specifically help dancers?
Cassandra Yasko: We use vegan OXYlock capsules and have formulated unique compounded supplements that are designed to support a dancers lifestyle; for example, our line includes products such as 'Centered Mood', to help promote healthy serotonin levels if you're feeling stressed about a big performance, or 'Revive', which supports a healthy balance of memory and focus to get you through rehearsal. We have four products offered through our Indiegogo campaign, but have over 30 currently in formulation. These include vitamins that support bone integrity, help to limit bruising, aid in muscle strength and flexibility, as well as help to prevent muscle fatigue. Our goal is to help dancers' bodies reach their maximum potential but also mitigate against common injuries.
What are some of the perks for donating to your campaign?
Cassandra Yasko: We have several great perks for those who donate to the campaign! Of course we are offering the very first of our supplements to our contributors, we also have other items to help support a healthy lifestyle such as Cloud Nine Nalgene bottles and custom Cloud Nine GAIA yoga mats. We're also offering packs at an extremely discounted rate for small studio owners and dancer supply stores who want to help in fostering Cloud Nine's mission to create a better standard in health and wellness amongst dancers.
When will the products be released?
Cassandra Yasko: The products will be released in September, and we are hoping to have the full e-commerce site launching in September as well!
Anything else you'd like to add?
Cassandra Yasko: Just a thank you to all those who are interested in Cloud Nine and support our mission! It's an extremely competitive and difficult lifestyle for those who dance professionally, but I hope that Cloud Nine will help maintain health and positivity for those who do.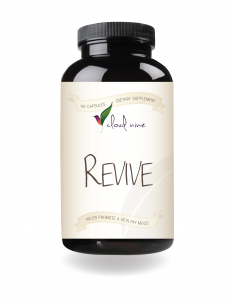 Follow Cloud 9 on Facebook and Pinterest for updates, and don't forget to support their Indiegogo Campaign!