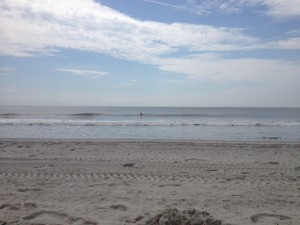 So I was going to fill you in on a short and quick recap of what I did this past week (ie no ballet and no running–but lots and lots of walking) but I've instead decided to go with this rather cool idea of Weekly Wishes (thanks for the idea, Amanda!) than bore you with how I walked miles across the city of Philadelphia with different friends who were visiting and spent a day at the beach.
I wish…to get back on track in ballet and running. And not to be so hard on myself when it doesn't happen like I want it to. I did neither last week, and my left leg is still really tight from flips flops and subconsciously putting more weight on that leg because of injury to my right foot.
I wish…to be injury free, and for patience when I'm not. Even if it means  missing out on a few weeks of ballet and running, it's better than pushing my injuries further.
I wish…that everything goes well with starting a new part-time job next week and possibly extending my current internship, and that I can handle and organize both well.
On that note, I think I'll be scaling back how much I blog on this blog from 4 or 5 times to about three times a week (Especially while working on the studio website). Feel free to let me know if you're interested in guest blogging!
What do you wish for this week?