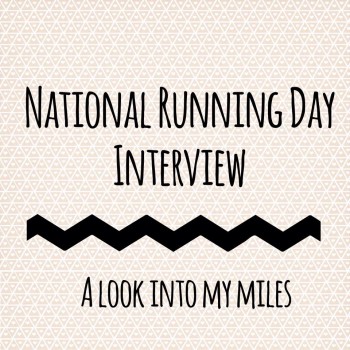 I don't often write about my running anymore here, but since National Running Day is today, I figured I'd share a little bit about why I run while doing ballet and how I recently started running again.
Why do you run?
I run because it relieves my stress and helps give me a cardio boost. Even though running has been one of the hardest things to start and re-start, I really enjoy it.
How do you plan to celebrate National Running Day?
Given my toe injury, I won't be doing that much, but I'm hoping to make it out to one of Philly's trails for a quick run if anything. I was hoping to participate in a specific National Running Day activity, but unfortunately that won't be happening now.
How many miles have you run so far this year?
Not very many, but I just started getting back into running at the start of May. I'm hoping I can add more and more as this year continues.
What big events do you have on the race calendar so far this year?
I'm super super excited for the Philly 10K (a race that goes through Philadelphia's neighborhoods) that's put on by Philadelphia Runner.
Before I leave for a run you must have:
Lots and lots of water. I usually make sure to grab essentials (keys, phone, GPS watch, etc.) too.
Do you have one favorite app to track your runs?
My favorite app was RunKeeper, but now I use a Garmin Forerunner 220.
Who is your favorite running partner?
HQ. We run pretty much every run together. (This photo was taken on national running day a few years ago!)
What races have you ran so far this year?
I haven't run one yet, trying to pick a 5K to run in the next few weeks, so if your near Philly and have a recommendation, let me know!
If you had to give someone one piece of advice about running what would it be?
Same as I would for ballet, don't give up! It doesn't necessarily get easier, but it does get more enjoyable.
Describe your relationship with running in one word:

Difficult.