If you're in the adult ballet community online, you've no doubt heard of the blog Pointe Til You Drop written by Johanna Aurava of Finland. We're delighted she was able to talk to ABP about some of her favorite ballet things…

6 Favorite Ballet Dancers?
Sylvie Guillem, Darcey Bussell, Elisabeth Platel, Sofiane Sylve, Isabelle Ciaravola, Mathilde Froustey, Sara Mearns, Tiler Peck, Evgenia Obraztsova, Mikhail Baryshnikov, Friedemann Vogel, Manuel Legris… Sorry, it's impossible to narrow down to six! There are so many amazing dancers around the world, each with their own unique qualities. And I have seen only a fraction, live even less. I also want to give a shout-out to my fave dancers at The Finnish National Ballet: Michal Krčmář, Eun-Ji Ha, Tiina Myllymäki.
5 Favorite Ballet Steps?
Any steps that glide, bounce, soar, rebound, balance and suspend. Also pirouettes, even on a bad turn day.
4 Favorite Ballet DVDs ?
The first Paris Opéra Ballet School documentary which was made in the early 90s had a huge impact on me. I had all 4 episodes recorded on video, and watched it over and over. It's been fascinating to follow some of the young students (Aurélie Dupont, Nicolas Le Riche) rising to the rank of étoile, and then retiring. Makes me feel a bit old though 😉 . Other favorite DVDs include: "Etoiles – Dancers of the Paris Opera Ballet" (2001), "La Danse" (2009), "Dancer's Dream: The Great Ballets of Rudolf Nureyev: Sleeping Beauty" (with Elisabeth Platel narrating and dancing the role of Aurora).
3 Favorite Memes You've Created for Pointe Til You Drop?



2 Favorite Personal Dance Strengths?
Picking up corrections, as I'm always eager to learn and to improve. I've been told that I have a natural jump, and I do like to bounce…
#1 Dream Ballet Role?
I would love to learn choreography from Balanchine, or anything from Kylian, Wheeldon, Elo, Ratmansky. Neo-classical or contemporary ballet. Some parts that would not be entirely impossible to dance, even if it's just a short sequence of steps or port de bras. But if we're talking dreams, I'd pick Tatiana (Onegin). Now, there's a strong character to portray!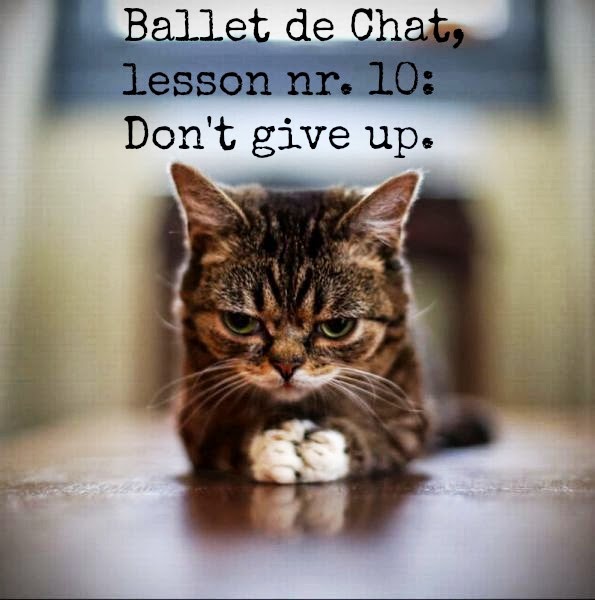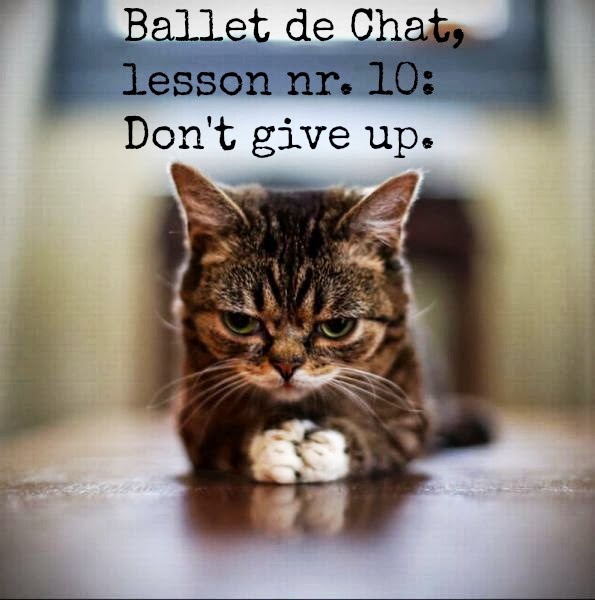 I shared these yesterday on social media, but wanted to share it again. This is my favorite Ballet de Chat photo, but make sure you go check them all out at Pointe Til You Drop!