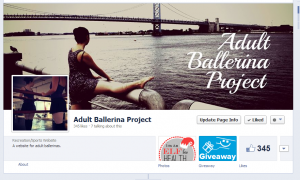 JenniferAnn recently left me a note on my Facebook page looking for a private ballet instructor in Vancouver, Canada since her previous instructor isn't a good fit. She's returning to ballet after 22 years away, so she thinks a private instructor is her best fit.
I'm not familiar with the area nor have I come across any studios or instructors in the area, but I figured maybe somebody who reads this blog could help!
She's also looking to be able to take either her RAD or Vaganova exams, so she's looking for a teacher who does exam work.
Know a good teacher or somebody who could help? Leave a comment here or drop a line on JenniferAnn's question on Facebook (under comments by others). Or email me at adultballerinaproject@gmail.com.
Thanks for your help!