Disclosure: I received REM-Fit in exchange for an honest review. All thoughts and opinions are my own. 
It can be really hard for me to get a good night's sleep — especially during the holiday months, when both my work and life can get pretty hectic. Plus, I really need my sleep now that I've stepped up my fitness game: running 3-4 times a week, Pilates, and ballet (although, for now, ballet is on a hiatus for the holidays — more on that later).
So I jumped at the chance when Fitfluential offered me the opportunity to check out the following products to see if they would help with my sleep issues: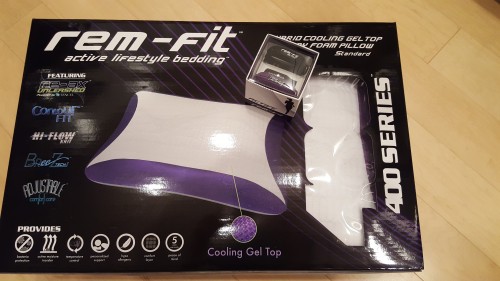 I've struggled a lot lately to find the perfect pillow that would help me sleep better (especially since I can get quite grumpy when I don't get enough sleep!). I've bought really stiff pillows to see if they would help (they didn't), I've also had really fluffy pillows that were huge (that wasn't great either). However, REM-Fit's 300 series pillow has been great so far, and the perfect combination of the two: the right amount of fluffiness and stiffness as well as the perfect height. I've been calling it my "Goldilocks" pillow for being jusssssssssssst right. It's been the perfect fit for me and has helped me sleep a lot better, whether I sleep on my stomach (yes, I know its bad for you, but it happens), my side, or on the rare occasion, my back.
Things I love about this pillow:
It's adjustable: There's cute little fiber-fill on the inside that you can leave in or take out to get the pillow to the perfect height for you. I like to leave it all in, but it's nice to have options, too.
It's cool: There's a ton of features that help keep this pillow a nice, cool temperature.
It helps protect against allergens: Allergies are my worst enemy, pretty much year round, so I love this feature. A lot.
REM-Fit also sent me a sleep/activity tracker that's been great for tracking my sleeping progress as well as my many activities. I also love that it has a watch face, which my previous tracker did not.
So if you're looking for a great gift for the athletes in your life and you know they struggle to get the perfect night's sleep — REM-Fit might be the perfect fit for them. Plus, you can use my code, KG20, for 20% off in the REM-FIT store!
How do you make sure you get enough sleep when life gets busy?
Disclosure: I received REM-Fit in exchange for an honest review. All thoughts and opinions are my own.