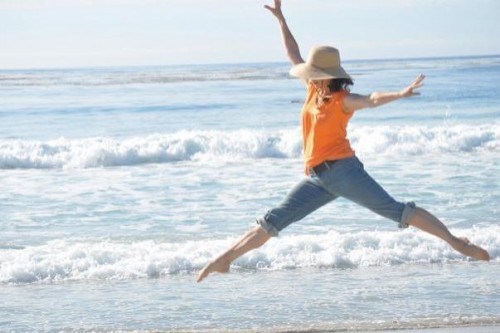 How long have you been dancing?
I began dancing 45 years ago.
Why do you dance ballet?
I began dancing classical ballet because my father played Chopin waltzes on the piano and I loved to dance to his music. Whenever I would be with him, there was always wonderful, inspiring and rich classical music.
I continue to dance because that is when I feel most alive.
Who/What inspires you to dance?
Anna Pavlova has always been my inspiration. I love that she was an international ambassador of ballet, devoted her life to the art and believed that art should be taught along with reading and writing. She was the epitome of the first classical ballerina with her slender figure, arched feet and dark intense look. Some of my favorite photos are of Pavlova with her swans. I can just imagine her affinity with nature that translated seamlessly into her signature "Dying Swan".
A particular memory stays with me of Pavlova's exhibit that travelled to Legion of Honor Museum in San Francisco in the early '80's. They displayed her pointe shoes, costumes, photographs, letters and a movie of her dancing. Her pointe shoes were the most dainty and light I had ever seen.
I am inspired to dance in response to the music. It brings forth emotions, a sense of peace and personal expression.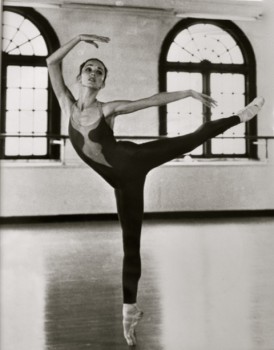 How long have you taught ballet?
I have taught ballet full time for 32 years.
Where do you teach ballet?
I currently teach at Pacific Academy of Ballet in Mountain View, CA. I directed two schools of my own for 25 years and directed a professional company school for Ballet Idaho in the 90's. I sold the schools and moved back to the Bay Area with the intention of no longer directing, but wished to concentrate entirely on teaching.
Who do you teach?
I have taught all ages and levels but now just teach Intermediate – Advanced pre-professional dancers. Additionally, I teach private lessons for the most serious students. I have taught the Adult classes and Ballet Conditioning as well.
What other types of dance do you teach (if any)?
(Ballet) Dance conditioning. I love to explore the mind/body connection in dance and conditioning.
No other dance form.
Why do you teach ballet?
I teach ballet because as a late starter, I am on a never-ending constant quest to understand the technique for all bodies and mindsets. This is particularly true in America where students do not audition for entry in most schools. It is challenging and rewarding. I love those "ah-ha" moments, when the idea clicks for me and the student! I believe that the method that works well for you, is the correct one.
If someone tells me there is "one true way", I run the opposite direction. Seriously.
What is your favorite ballet step to teach and why?
I love to teach jumps because it is something that a lot of people avoid but it is very freeing. As a student, I loved adagio. I find it very useful to teach for two reasons— it shapes the essential form for all the other steps and it develops a sense of artistry in each student. However, jumping is when I see kids smile. They may groan, but they smile!
Jumps are the ultimate fun and I sense that it is natural for me. I am a fast talker and mover, so the movement comes easily.
What advice/tips would you give to adults who want to begin ballet for the first time/adults starting ballet again?
Don't put limits on yourself but don't expect your body to be the same one as before. Your mind may know more, your body may catch up depending upon your age and facility; but be realistic. Enjoy the moment because ballet has a way of focusing the present moment. When the plies, start— let your day fade away.
Anything else to add?
My favorite ballet is "Giselle". My favorite pointe shoes are Freed. I believe that classical ballet is one of the few living arts where dancers express themselves through their bodies and music. Our bodies are the art and both are sacred. Used together to create art, is penultimate.
My least favorite step is any turn. They feel entirely unnatural but I love to teach them because I want to prove that anyone can turn well. Ballet is a science and complex with many exceptions to the rule. (The rule is the student)!
__________________________________________________