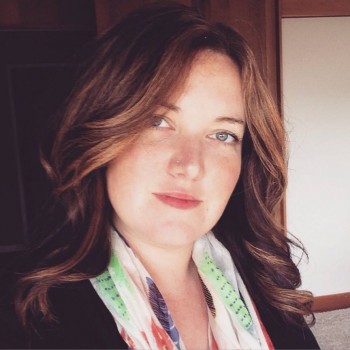 When did you start doing ballet as an adult?
3 weeks ago!
Did you ever take lessons as a kid?
Yes. I started when I was 2.5 and danced up until I was 21.
Why did you decide to take ballet as an adult?
I missed it terribly! I have been trying to be better about taking care of myself, and dance feels natural. The local studio started having adult ballet classes and I jumped at the chance!
Where do you take classes?
Lotus Studio in Salem Oregon
What is your favorite part about ballet?
The way my brain still remembers how to do it (even though my body isn't listening yet) and how fast I'm seeing results. My posture is improving, my flexibility has already increased, and my stamina is getting better every day.
What is your least favorite part?
That my brain remembers how to do everything but my body isn't listening yet. 🙂 It's so frustrating to set up for a pirouette and then lose my balance half way through. My body isn't the same as it was 9 years ago.  Also I'm not happy with the current selection of larger sized dancewear. That needs to change.
Who/What is your ballet inspiration?
Wayne Sleep is an inspiration. His documentary Big Ballet helped me get over the fact that I'm not built "like a dancer" anymore. It really doesn't matter.
What motivates you to keep dancing?
How happy I am when I have my ballet slippers on. It's like a drug. I just want to keep dancing once I start. I'm already seeing results too!
Do you take any other dance classes?
Not at the moment. I used to take jazz, tap, lyrical, ballroom, and I've taken a Zumba class or two. I'm hoping to start taking ballroom again this year. There aren't many adult dance classes in my area…yet.
What are your hobbies outside of ballet?
I ride motorcycles, play golf, and remodel my house.
What advice would you like to give to those who want to start ballet or have just started?
If you want to do ballet, then go try a class! Don't worry about how silly you look, because you don't look nearly as silly as you think you do. As adult dancers, we aren't all going to be tall lean size 0's with 180 degree turnout. If a size 12, 190 lb, big cheasted (I'm talking 34GG's here…)30 year, with 90 degree turnout can dance around in a leotard and tights so can you! Everyone else in that class is so focused on themselves that they don't have an ounce of thought left to worry about you. 🙂
Anything else you'd like to add?
I'd love to see more adults be empowered and get into ballet. The dance world won't change itself. Ballet isn't just for little girls and skinny bitches for goodness sake! (Note: I'm NOT skinny shaming…I love all dancers equally.)