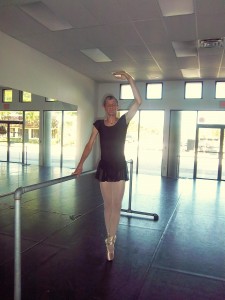 First, let me say that ballet has been a passion with me since I was a kid. I remember going to Radio City Music Hall in New York for the first time on a field trip in school to go see the Radio City Christmas Spectacular. I thought to myself that I would like to dance like them one day — that's when my passion for dance began. Ever since the show, I have had dreams of dancing en pointe and performing.
But being the shy kid that I was, I never followed that dream to take classes. So as I grew up, I just put dance in the back of my mind and went into the Navy.
What made me want get into dance as an adult?
Unfortunately, I got the chance to start ballet after a second chance at life after having an accident in 2012, when I was T-boned in my car. I was able to get back on my feet cause of my experience in the Navy, I was trained to get back on my feet without the help of physical therapy, but something still didn't feel right with me and felt weak from the accident.
I wanted to do something, but going to the gym wasn't something I wanted to do. Going to the gym, you do the same exercises over and over again. So that is when I  decided I'd check into ballet classes because it was something I always wanted to do, and I knew you always were learning something new when you go to class.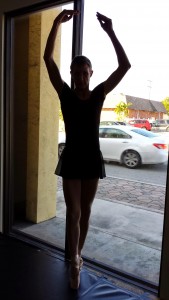 Even though I knew ballet wasn't going to be easy and I knew may not become a professional, like my two favorite dancers, Polina Semionova and Mikhail Baryshnikov, I am finally following a dream I wanted to do.
Now, that I am taking my classes, I have finally found the happiness that I've been looking for since I was a kid. So, if people want to look at me and judge, that's fine because ballet is something I want to do and enjoy. Even my teacher says she sees the hidden ballerina in me come out because I have the passion for ballet when I come to class and sees me getting better every class!
Since I started going to ballet, I advanced in November '14, to go en pointe, and have slowly progressed in my classes. Ballet has opened me up to feel the happiness that I was missing in addition to the great exercise it gives me to keep fit and to enjoy life more.
I'm here to say, if you have a dream, don't let anyone stop you from following it cause then it may stop you from finding the happiness that you were looking for!