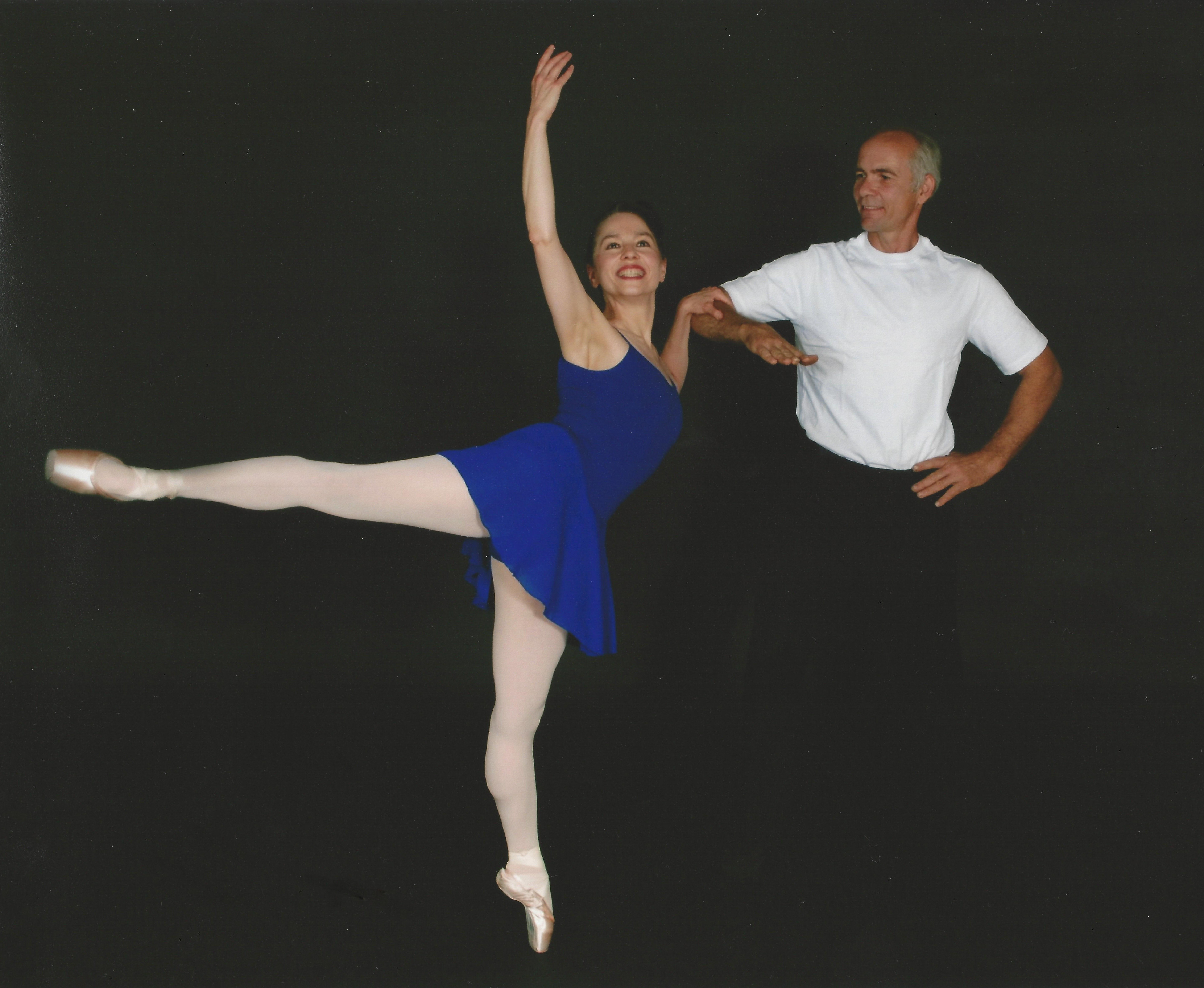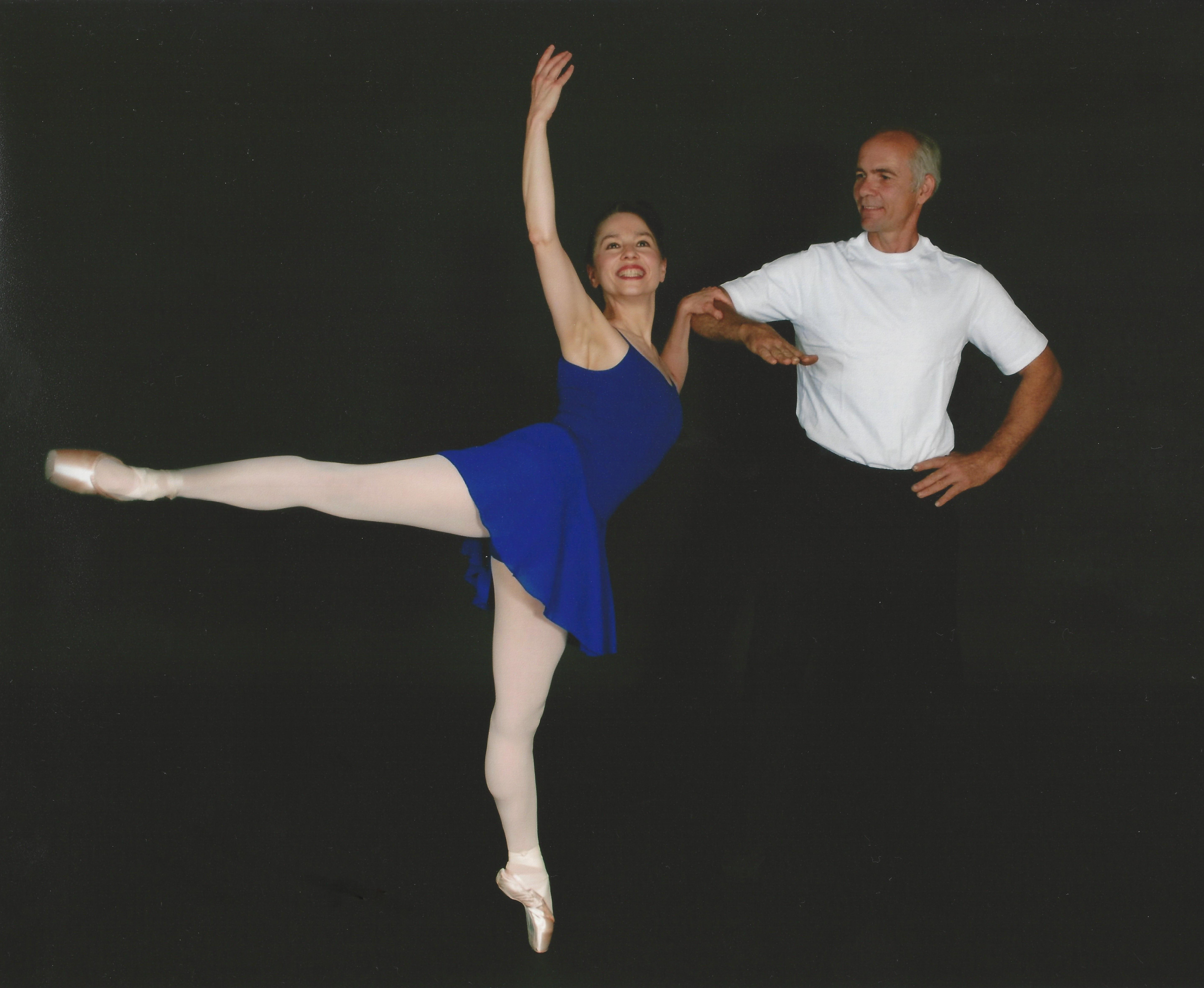 Deborah Novak returned to ballet over ten years ago at the age of 47 after having danced ballet professionally until the age of 23. Read her incredible story below!
When did you start doing ballet as an adult?
I returned to ballet in the fall of 2003 at age 47.
Did you ever take lessons as a kid?
In 1960, I began to study ballet at age 5. I danced throughout my high school years with the Jebedon Ballet theatre, a local company in Huntington, West Virginia. For college, I went to NYU, where I studied with Nenette Charisse, and also at the American Ballet Theatre, with teachers such as Leon Danelion, Patricia Wilde, and Madame Swoboda. After college, I danced professionally in national touring companies, regional theatre, and summer stock, playing such roles as Maria in West Side Story. I danced until 1978 and stopped when I was 23. Funny, I saw that many of my friends quit ballet at the same time.
 Why did you decide to take ballet as an adult?
I was at the gym one day, listening to that horrible pounding music they play, watching the stupid daytime sit-coms on the TV bank, and it suddenly hit me that I can do better than this. I was trained as an artist, and I might as well do something artistic. So I went to one of the Nautilus machines, used it as a barre, and began a slow developpe a la seconde. And then it happened: I saw that I could still do it. I let go of the "barre" and guess what . . . I balanced. Was it a perfect developpe? Far from it. But my extension was still there and my placement was still there.
Where do you take classes?
I'm currently with the Charleston Ballet in Charleston, WV, but I am cast as the "Russian Dancer" in the Huntington Dance Theatre's 2014 Nutcracker. Here, I am working with choreographer Robert Royce, and taking his company class with numerous 16 year-olds.
What is your favorite part about ballet?
Believe it or not, I enjoy barre-work. I love to work on my body, developing fine motor-control, getting in touch with little-used muscles, and improving my technique. Barre-work is like a journey into the self. I'm constantly checking my body, and trying to discover what I need to do to get better. On another point, what I love about ballet is melding movement to music. I feel that music has been de-emphasized in much contemporary dance–indeed, many choreographers can't even read a score. But in ballet, the music still holds a primary place. And I love moving to classical music.
What is your least favorite part?
My least favorite part is what most people love: performance. I have done over 1000 productions (not just dance, but theatre, film, and television), and I'm not thrilled by putting on a tutu and a tiara. I've been there and done that. I do, however, enjoy rehearsing and developing a role in order to make it my own.
Who/What is your ballet inspiration?
About 3 years ago, I directed a PBS documentary entitled STEVEN CARAS: SEE THEM DANCE. This program, which won an Emmy, centered on Mr. Caras, a former New York City Ballet dancer who became a world famous dance photographer. In the course of doing this show, I interviewed many of the Golden Age Balanchine dancers, such as Jacques d'Amboise, Patricia McBride, Kay Mazzo, Peter Martins, among many others. These were the dancers I grew up with in the 1960s, and this group is my inspiration to this day.
What motivates you to keep dancing?
I have worked in the performing arts for many years, and I feel that I have something to say in dance. Since I know the balletic vocabulary and am a musician as well, I would like to try my hand at choreography.
Do you take any other dance classes?
No, I only take ballet classes. The so-called Modern or Contemporary vocabulary only appeals to me insofar as it is applied to a basic ballet technique. (I do, however, cross-train with yoga.)
What are your hobbies outside of ballet?
I love college football. On Saturday afternoons, after morning classes, I park myself in front of the TV and switch channels from game to game. Interestingly enough, many of the girls in my company are football fans as well. When we are backstage in our pointe shoes, I get a kick out of the big burly stage hands, who can't believe we're talking about a quarterback's completion percentage.
What advice would you like to give to those who want to start ballet or have just started?
For a person returning to ballet, I recommend going very slowly. Don't try to do what you did at 16. Ease back into it. You will get a number of aches and pains, but nothing that can't be overcome with a little physical therapy and TLC. If you are just starting out as an adult, you must have enormous patience with yourself. At each class, find one thing that you did very well. It might be a simple port de bras, but that's fine. Just try to master one element and focus on what you did very well.
Anything else you'd like to add?
I would like to encourage adults to take ballet. The rewards are great: anything from taking the fatty deposits off your thighs to working at a high level of artistic expression. Get a good teacher, who knows balletic technique, and go to class as often as you can.
Do you have a blog?
No, but since I'm 60 years old now, and still dancing on pointe, I'm considering it. Some very interesting situations have developed with the 16 year olds I dance with, and I think others might find it interesting, and perhaps, amusing.
__________________________________________________