I haven't talked much about my running recently, but HQ and I recently got back into it at the end of the August and have been running an average of three times a week, slowly working our way back into it (and trust me, it's felt like a struggle some of the time in Philadelphia's humidity — even through September).
This past weekend, when the Pope was in Philadelphia,  I wasn't sure where we were going to get our longer run in. Usually we do it on the Schuylkill River Trail by the Philadelphia Museum of Art, but it was closed.  The entire city was essentially shut down, including to cars (for the most part anyway).
So Sunday morning we started off by running down in the streets (not something you usually get to do here) when we decided to head towards the Benjamin Franklin Bridge. The bridge was originally supposed to be open to foot traffic so that people could get in to see the Pope from buses that had been parked in Camden — but there was less foot traffic than they expected. So they opened it up to anyone, to run on the surface of the bridge.
I wasn't sure if we were going to walk or run it when we got there, but we decided to mostly run it (with the occasional walk and picture break). In total, we covered six miles from home to to the New Jersey side of the bridge, further than we had ever covered before. Here's all the photos we took: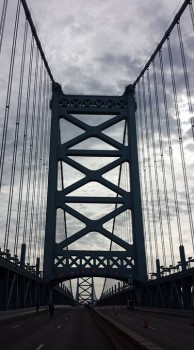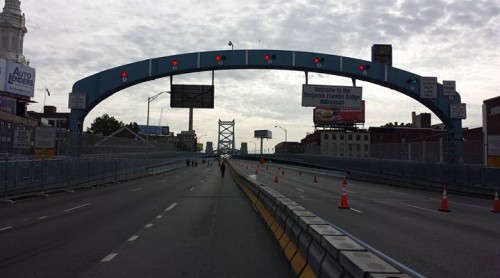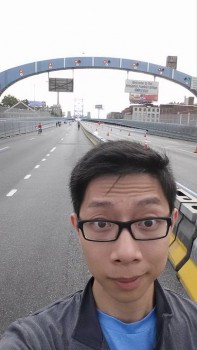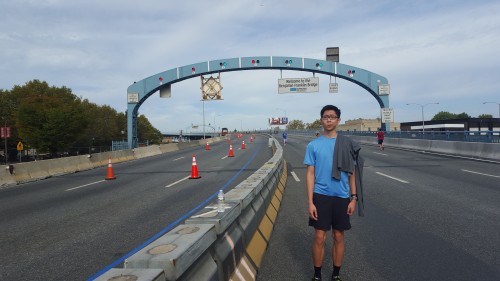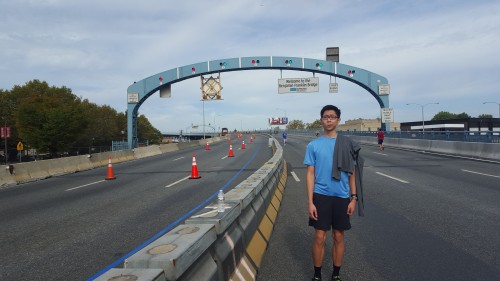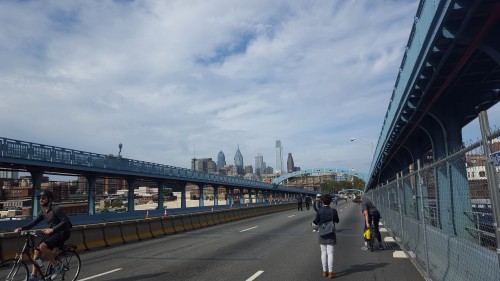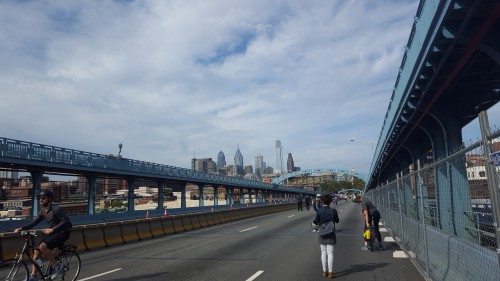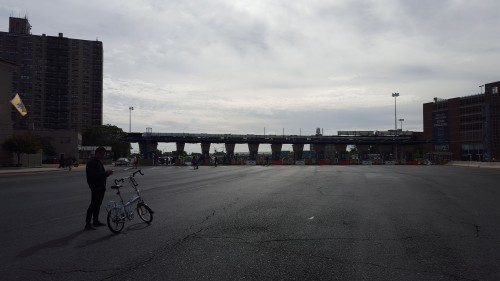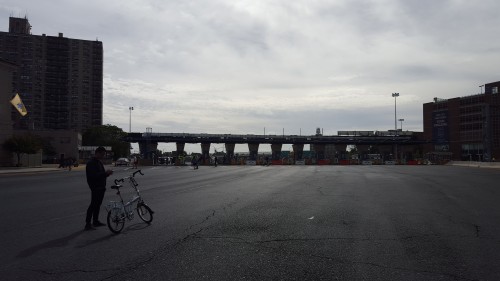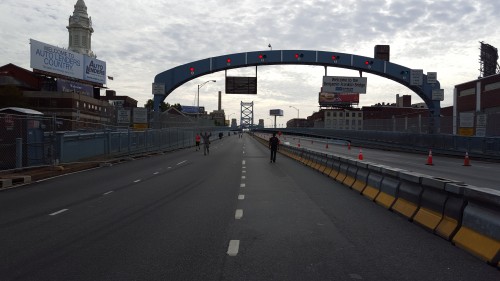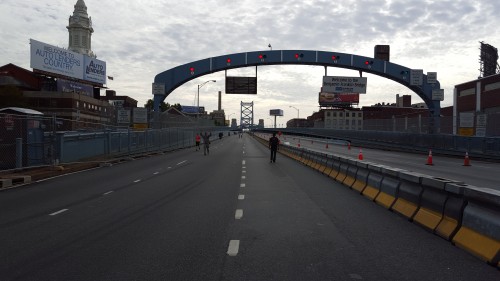 __________________________________________________