This week's profile is of Stefaniya Arsova of Bulgaria, who is inspired by other late-starter ballerinas such as  Misty Copeland and Vanessa Sah. She's also performed as  a soloist and played Malvina in Pinocchio!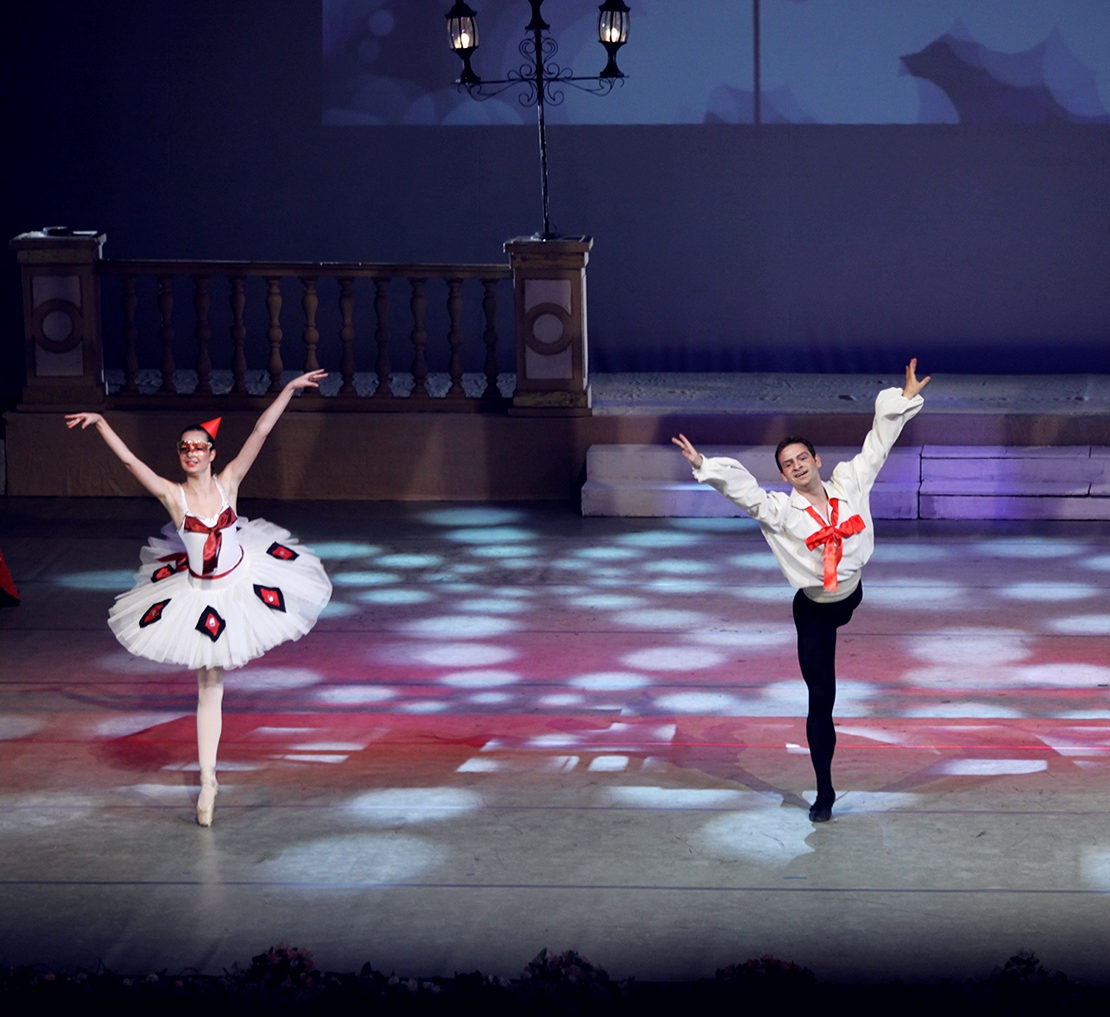 When did you start doing ballet as an adult?
I started ballet at age of  20!!! I am now almost 27.
Did you ever take lessons as a kid?
Yes, I took lessons as a kid. About 4 years. From age 4 to 8. Then my feet start hurting and my parents said I should not continue and so they made me quit- the worst thing ever happened to me.
Why did you decide to take ballet as an adult?
When I started to live alone in the college and started work I got more independent and had my own money for lessons. So I bought a piano and started taking classes twice per week.
Where do you take classes?
I take ballet classes in the ballet school "Masha Ilieva" and my teachers are the best ballet dancers in Bulgaria, including Masha Ilieva herself- a famous prima ballerina.
What is your favorite part about ballet?
The opportunity to wear a tiara and pink tutu , haha. No, seriously, the feeling that you are overcoming your body limits every day and extend your boundaries far beyond ordinary people is amazing. Of course, I like being in the fairytale world of the Sleeping beauty and Swan lake, because when dancing I am able to recreate some of these great stories and feel like a princess.
What is your least favorite part?
As I started very late, the pain while stretching is very fierce, everything is harder, because my bones and muscles are not able to bend that easy in the desired ballet way. If I skip a class or two, because I have to work to earn my living, it pushes me a month back. Ballet does not forgive, when you skip a class.
Who/What is your ballet inspiration?
The late starters ballerinas like Misty Copeland and Vanessa Sah. But my favourite ballerina is Viara Nacheva, former prima in Berlin's State Opera and Evgeniya Obraztsova from Russia.
What motivates you to keep dancing?
I see that there is a progress, although very very slow. I am able to do many things on point shoes now and sometimes I think I am close to perform almost on a professional level. I go to many competitions and recently I started winning prizes, so I am happy I am going in the right direction- professional level , despite of the late start.
Do you take any other dance classes?
I used to take contemporary dance classes, but I don't have the time now.  I also take jazz classes when my favourite teaches from USA comes to Bulgaria- which is almost every year, for a week. I love his Broadway Jazz.
What are your hobbies outside of ballet?
Flying- I am cabin crew at the national carrier Bulgaria Air. I also love reading books.
What advice would you like to give to those who want to start ballet or have just started?
Go for it- see how far I went (2 years ago I was even accepted to study ballet in the National Music Academy in Sofia- and I don't have the usual ballet school as most of the others do have!! ) Dream big! Dance is for everyone! You can become whatever you want if you really do want it!
Anything else you'd like to add?
I would like to tell also, that I was lucky to have a major part in the co- production of the Masha Ilieva's dance school and the National State Opera Sofia – " Pinnochio"  ballet. I was a soloist and played Malvina. This show was in the season 2011-2012 and we performed it every month in the biggest ballet stage in Bulgaria, home of the National Ballet.  It was like I was one of the professional dancers!