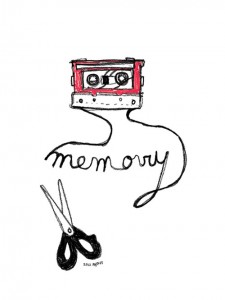 Usually I don't have much of a problem remembering combinations in my ballet classes. More recently, I seem to be struggling a little bit more with remembering ballet combinations after my two month sabbatical from ballet. My brain seems to be somewhat scrambled and I seem to be struggling to remember things both in and out of the studio.
Now I know that the two probably aren't really that connected and that my memory isn't suffering that much from being out of class for a couple of months, but it still had me thinking–do ballerinas (and other dancers) have improved memory because of dance?
Back in September, information from a study was released that "implies that years of training can enable dancers to suppress signals from the balance organs in the inner ear, which might otherwise make them fall over" according to a Daily Mail article. The study was printed in a journal called Cerebral Cortex. The findings could help improve patients with chronic dizziness.
So I decided to go hunting for some information about ballet dancing and whether or not it's been linked to improving dancer's memory. Here's what I found:
An article on Standford University's Social Dance website, entitled "Use It or Lose It: Dancing Makes You Smarter," was published back in 2010 by Richard Powers with a simple message: frequent dancing makes you smarter.  In the article, Powers referenced a study published in the  New England Journal of Medicine which found that the only form of physical activity that offered protection against Dementia was dancing.
But why?
Powers wrote that mental acuity increases best when you have to make rapid-fire decisions and that "dancing integrates several brain functions at once — kinesthetic, rational, musical, and emotional — further increasing your neural connectivity."
So, those difficult ballet combinations you have trouble grasping after only having a few moments to learn will only help you improve both your memory and ballet dancing more.
Like my ballet teacher always says, no challenge, no change.